November 2019 Recipe of the Month
Brussels Sprouts Braised in Apple Cider
The sweet tart vinegar and cider sauce plays well with the cabbag-y-ness of the sprouts in this dish.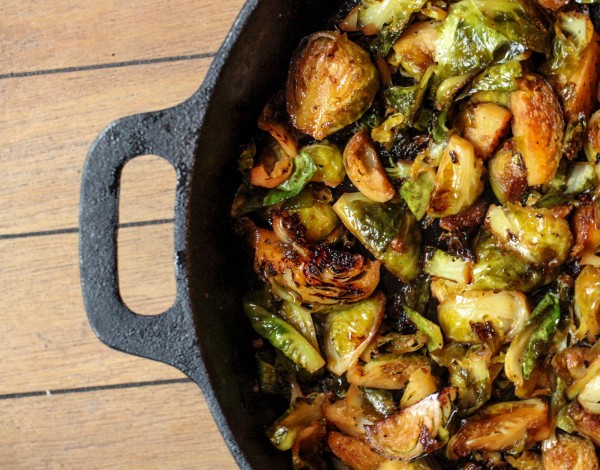 Servings: 4 Prep Time: 15 minutes Cook Time: 18 minutes Total Time: 33 minutes
Ingredients
1 pound Brussels Sprout , trimmed, halved (about 1 stalks worth, removed from stalk)
2 tablespoons Olive Oil
1/2 Onion , chopped, about 1 cup
1 1/2 cup Apple Cider
1 Cinnamon Stick
2 tablespoons Balsamic Vinegar
Instructions
Heat a heavy large skillet over high heat, and warm oil until shimmering. Sauté onions about 4 minutes, add sprouts, sauté 4 minutes.
Add cinnamon and apple cider, bring to boil, cover, reduce heat, and simmer about 10 minutes, or until the sprouts are tender when pierced with a fork.
Discard cinnamon stick. Remove veggies with slotted spooon. Boil to reduce liquid by half, add vinegar and reduce to glaze. Pour glaze over veggies and serve.