Farmer's Market Shopper Meal Plan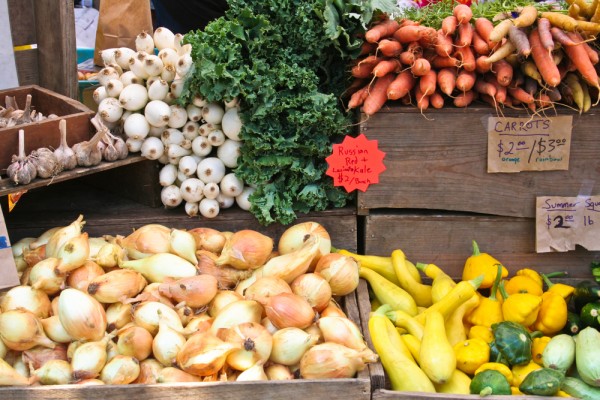 You asked for it, and we are excited to launch a new Farmer's Market Shopper Menu Plan for individuals who want weekly menu planning based on items purchased from your local farmer's market. We offer  "Summer Season" weekly meal plans that will run from June through November, and "Winter Market" plans that run from December through May. These include:
a choice of Omnivore, Vegetarian and Gluten Free Meal Plans
Shopping list of Farmer's Market Produce and Pantry Items needed each week
Meal Plans for approximately 3-4 meals each week
Access to our website, with Veggie ID, the largest database of our own, chef-tested recipes highlighting seasonal vegetables
Cooking support, 7-days-a-week
And more
Priced at $60 for each season –it's a great way to incorporate local foods into your diet. It also make a great gift! And our plan supports your local farmers!