About
Committing to a CSA Membership is a whole lot easier when you have the expert recipe developers, Chefs Pat Mulvey, Bonni Miller, and Karen Gill, cooking with you through the summer.
People love the excitement of that first CSA box, but by the 7th one, you might start to run out of steam. You may find yourself saying "what is that strange vegetable" or "kale, again!" That is exactly why Patricia Mulvey created Local Thyme….to make using your veggies easier, tastier, less time consuming and WASTE-FREE! Her love of food and culinary expertise will make all your kohlrabi, radishes, and tomatoes disappear, and not into the compost.
Partnering with CSA farmers, Local Thyme develops meal plans that support their productions and equip their customers to make the most of their ever-changing seasonal harvest. Local Thyme also offers memberships for people who shop other seasonal sources, including farmer's markets, food co-ops and local food retailers, or who garden.
Pat is a personal chef with decades of experience planning menus and cooking from CSA boxes and farmers markets. As the Fair Share CSA Coalition Chef, Pat contributes to the growth of sustainable food systems through Local Thyme and her culinary publishing work. She is a contributing editor of From Asparagus to Zucchini: A Guide to Cooking Farm Fresh Seasonal Produce, She also recently collaborated on a new cookbook, Farm-Fresh and Fast.  Both books provide financial support for the Fair Share CSA coalition. She also donates Local Thyme membership to members of the Partnershares Program, a cost-sharing program that provides financial assistance to limited-income households for purchasing CSA vegetable shares. 
A long-time local foods activist, Pat is the co-Founder of MUNCH (Madisonians United for Nutrition for Children's Health), and has been part of a Farm-to-School team helping the Madison School District shape a vision for creating a healthier and more sustainable school food program.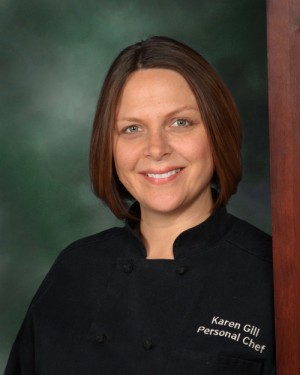 Planning, reading, blogging, teaching, cooking, growing, eating. If the subject is about food, count Chef Karen in! Karen Gill has  been passionate about food for over 20 years, since throwing simple spaghetti dinner parties in college. A Personal Chef since 2004, Karen has cooked for thousands of people, always expanding her cooking repertoire. Having worked and volunteered at two CSA farms, she is excited to continue being part of that community. Her passion lies in sharing the message that food matters. Obtaining, preparing and eating healthy food makes our world a better place.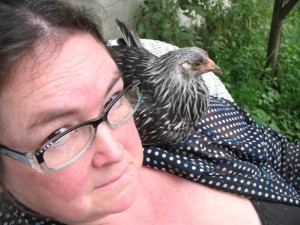 Bonni Miller is a chef, rabbit rancher and writer. She lives in Central Wisconsin with her cohort (Brian), her dog (Dog), a handful of laying hens, and a fluctuating number of rabbits which she sells to discriminating restaurateurs.
Changing the world starts at home, and Local Thyme makes it easy and delicious to shop, cook, and eat sustainably. Expanding people's veggie vocabularies and helping them to cook with local  and seasonal ingredients — these are the things that Local Thyme does best.
The team at Local Thyme will help you cook your way through your CSA!