About
Do you love your CSA or to shop farmer's market — but feel guilty when you don't use all those colorful veggiess?
Do you ever come home from market, realize you have all but 1-2 ingredients for a recipe, then have to run back out again?
Are you interested in, but unsure about trying some of the unusual veggies you get?
That is exactly why Patricia Mulvey created Local Thyme….to make using your veggies easier, tastier, less time consuming and GUILT-FREE! Her love of food and culinary expertise will make all your kohlrabi, radishes, and tomatoes disappear, and not into the compost.
Partnering with CSA farmers, Local Thyme develops menu plans that support their productions and equip their customers to make the most of their ever-changing seasonal harvest. Local Thyme also offers plans for people who shop other seasonal sources, including farmer's markets, food co-ops and local food retailers, or who garden.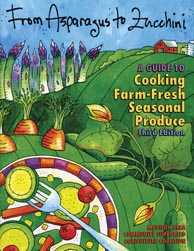 Pat is a personal chef with years of experience planning menus and cooking from CSA boxes and farmers markets. As the Fair Share CSA Coalition Chef, Pat contributes to the growth of sustainable food systems through Local Thyme and her culinary publishing work. She is a contributing editor of From Asparagus to Zucchini: A Guide to Cooking Farm Fresh Seasonal Produce, She also recently collaborated on a new cookbook, Farm-Fresh and Fast.  Both books support Fair Share CSA coalition. A long-time local foods activist, Pat is the co-Founder of MUNCH (Madisonians United for Nutrition for Children's Health), and has been part of a Farm-to-School team helping the Madison School District shape a vision for creating a healthier and more sustainable school food program.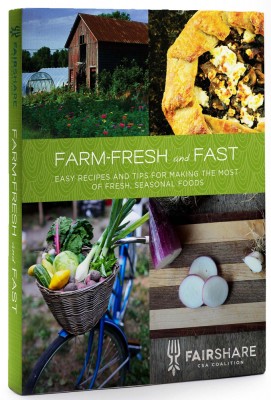 Changing the world starts at home, and Local Thyme makes it easy and delicious to shop, cook, and eat sustainably. Expanding people's veggie vocabularies and helping them to cook with local  and seasonal ingredients — these are the things that Local Thyme does best.
Pat is determined to make you into a confident seasonal cook!